Please take you CurbyTags and continue
the great work. If you have more questions
please check the FAQ's below.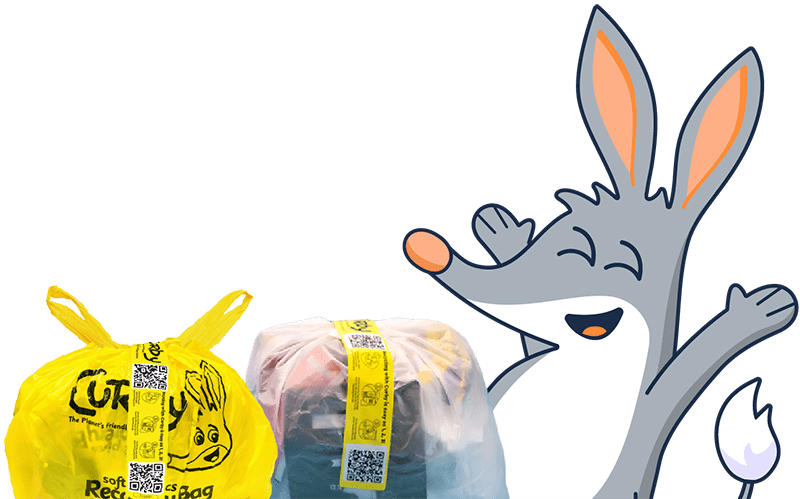 How long is the in-store trail available?
The in-store trial will be available for the next 12 weeks in four stores across the Central Coast Council area. The trial is designed to measure if in-store collection of CurbyPacks is a viable option for the future.
What is Curby looking to achieve with this trial?
Curby is trying to find easy and convenient ways for existing members to pick up their CurbyTags, and for new members to pick up their "StarterPack" at a supermarket close to them.
Where is the store trial available?
The in-store trial is only available in two Woolworths and two ALDI stores at the moment; 
ALDI - Erina Fair
ALDI - Lake Haven Shopping Centre
Woolworths - Erina Fair
Woolworths - Tuggerah Westfield
Why are there two types of material? Which one should I use?
StarterPacks are for new members.
The StarterPack has everything a new Curby member needs and will include a welcome brochure that will help you learn how to best recycle your soft plastics at home with the Curby program.
CurbyTags are for existing Curby members.
The CurbyTags can now be attached to any sealable plastic bag, CurbyBags are no longer required for new members.
Why do the new member packs include bags in the 'StarterPack'?
The 'StarterPack' includes CurbyBags so new members can understand how the program works before switching to tags only, just as the existing members have done. This way we can ensure our stock of bags is used and new members understand the program.
Can I still request CurbyPacks through the app?
Yes, you can continue requesting your StarterPacks OR CurbyTags through the app with our delivery option. Please note, due to delays presented by covid, deliveries may take 3-4 weeks to arrive at the home address that you provided in the app.
Is this trial available for all participants in the Central Coast Council area?
Yes, the trial will be available for all new and existing Curby members in the Central Coast Council area. It is through this trial we will evaluate if offering CurbyPacks in-store is a viable solution for the future and appreciate your commitment to do the right thing.
The success of the trial will determine if we're able to roll-out in-store collection across the Central Coast.