Giving soft plastics a new life!
Welcome to the Curby Soft Plastics Program!
Join thousands of Australian homes and businesses keeping soft plastic out of landfill.
Download the Curby App to get started!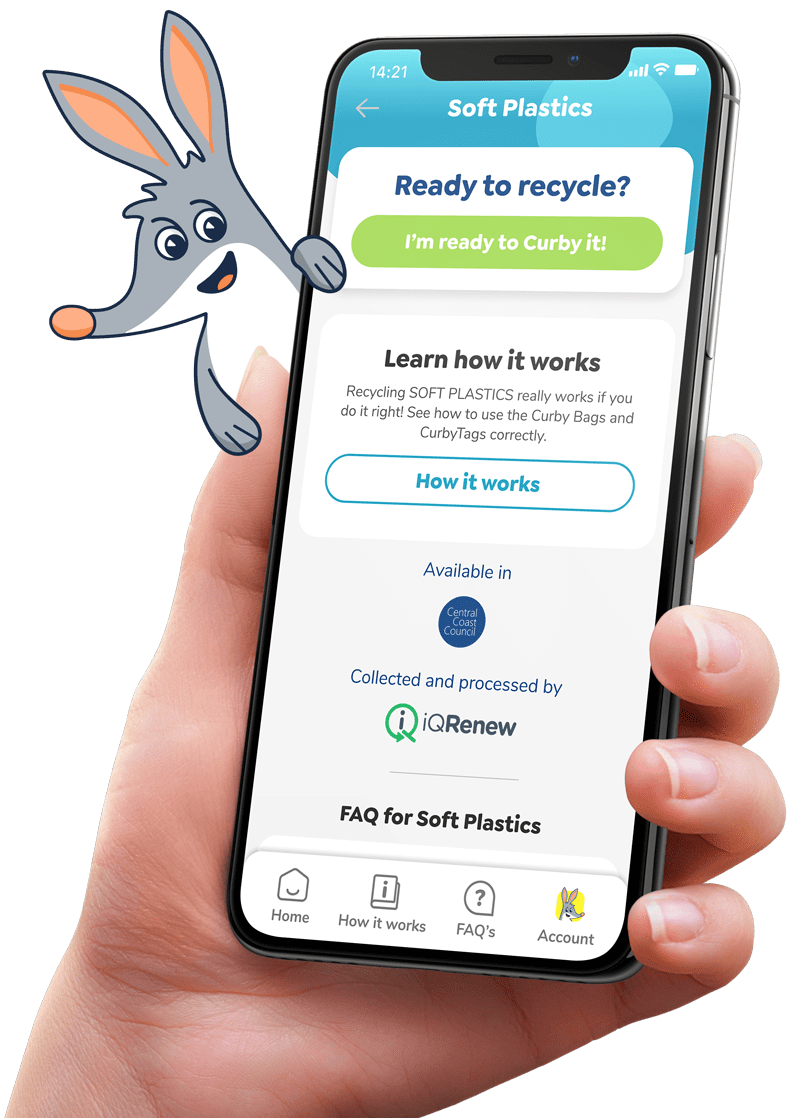 Kerbside soft plastic recycling made easy
As a participant of the Curby program you will be able to put soft plastics into your yellow lid recycling bin by using the CurbyBags and CurbyTags we provide when you sign up.
Available in

Collected and processed by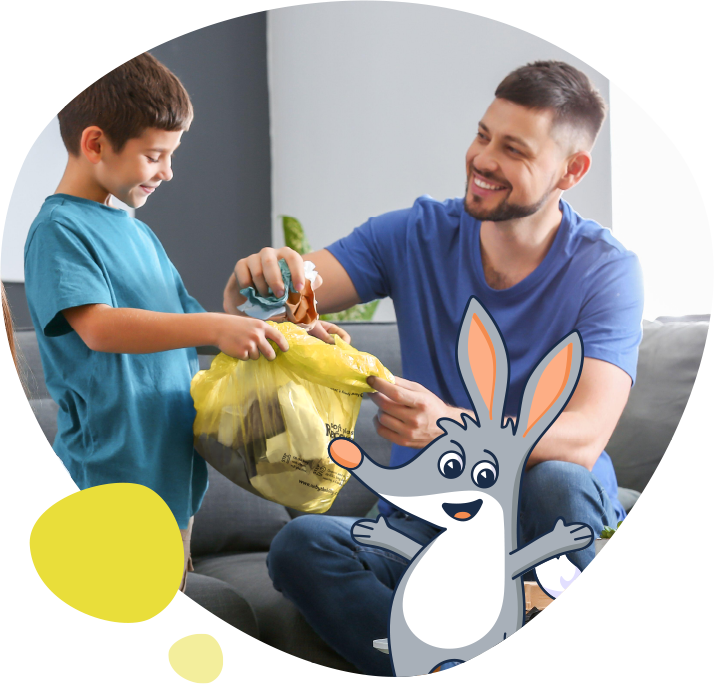 Why recycle your soft plastic?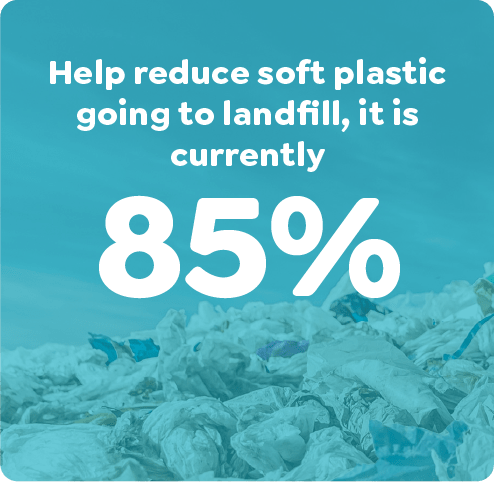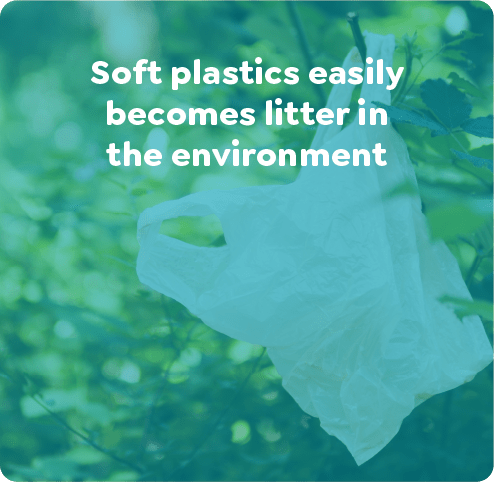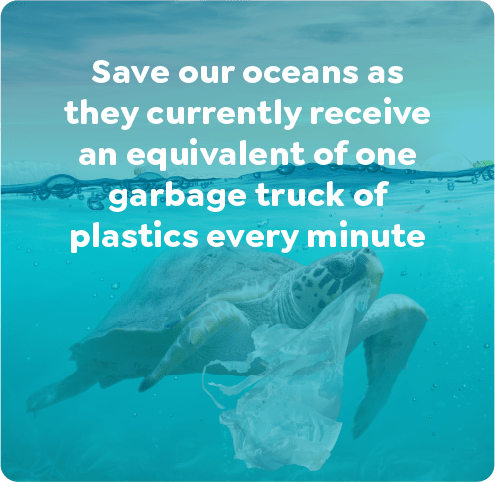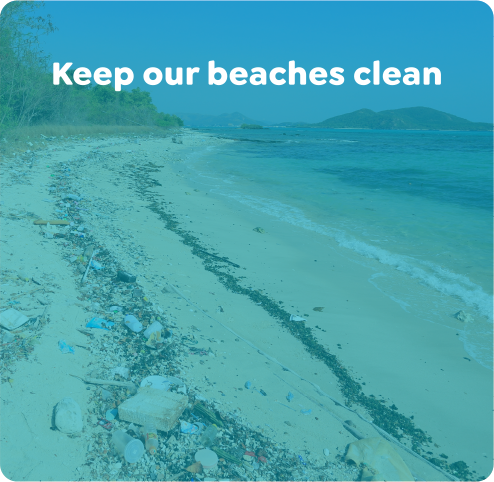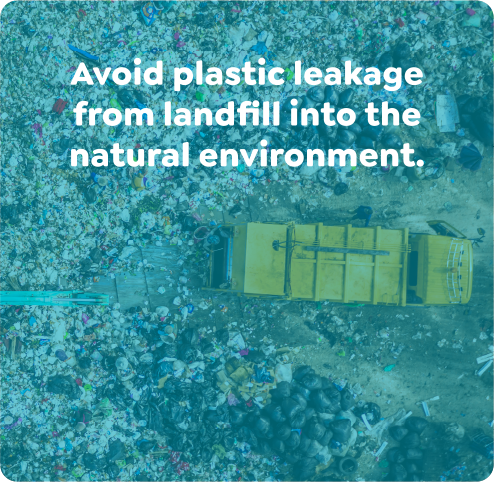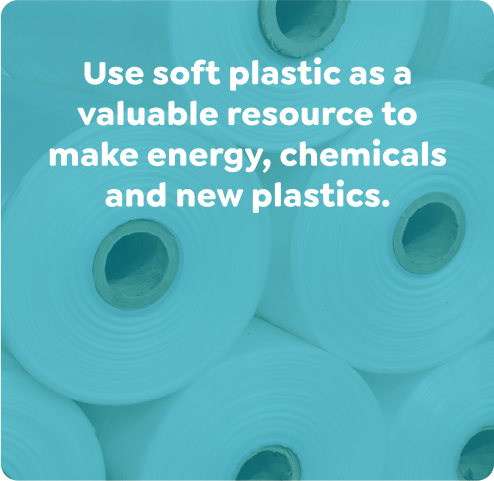 How the Curby program works
Easy as 1, 2, 3!
Fill the bag with clean soft plastics. When the bag is FULL (as possible), compress it and tightly tie. Then attach a CurbyTag as shown.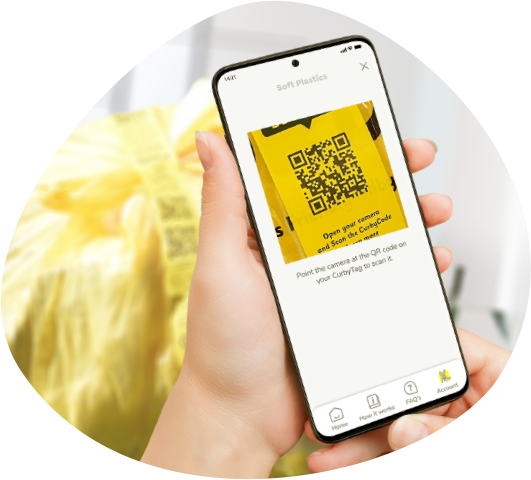 Scan the QR code
Use the Curby app to scan the CurbyTag and then put the bag into your yellow lid recycling bin.
Be rewarded for your recycling
Earn CurbyPoints and track your contributions on your home leaderboard.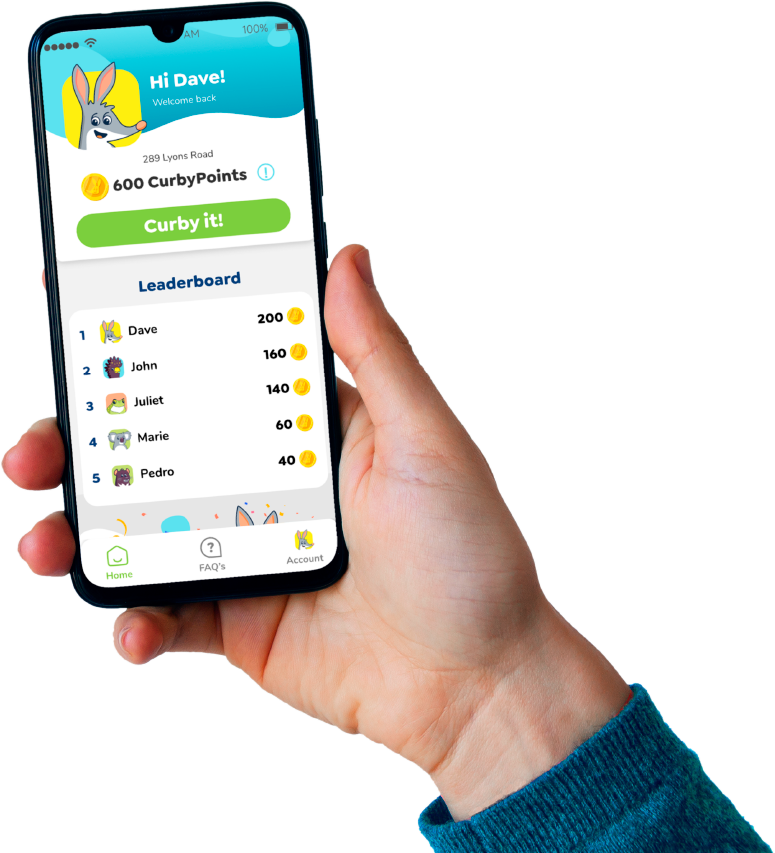 Curby program results so far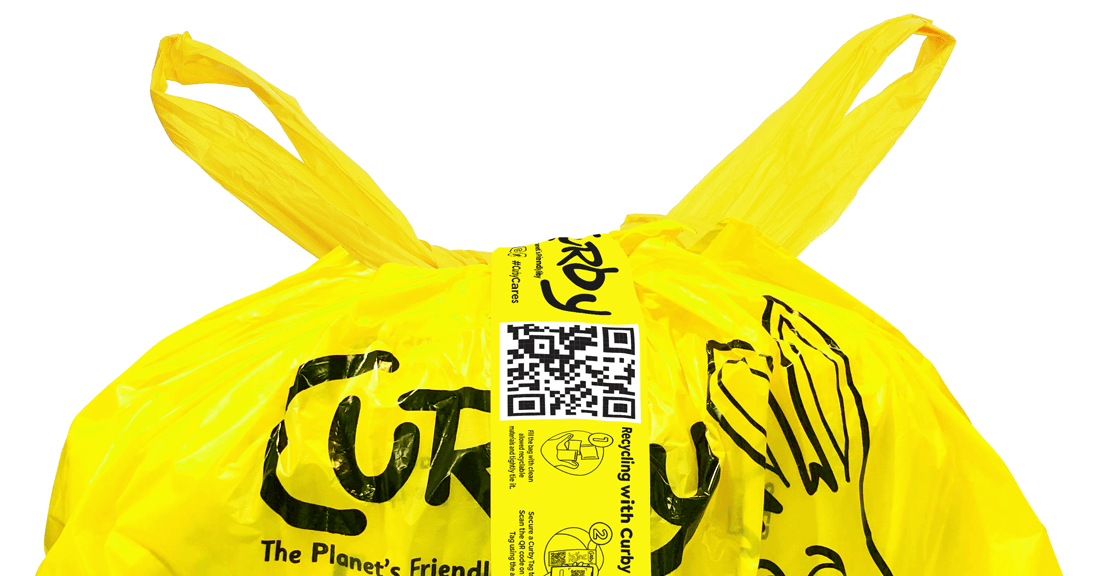 Here's what our participants had to say
"It's such a fantastic program, I was so happy you started it. We were previously taking our soft plastics to the supermarket red bins but would often forget and turn up to woolworths looking like santa with 3 huge bags of soft plastics (embarrassing!) This is a really useful program."
"I thought this was a fantastic initiative to help those who are time poor to also contribute to soft plastic recycling. It was also a great visual reminder of how much soft plastic is going through my home and about changes I could make to reduce it."
"Loved it. Such a simple way to recycle soft plastics"
"The best initiative ever! Has been easy and made our household more aware of every recycling opportunity than ever before. As a result we now have a lot less waste in our red bin and are spreading the word about recycling programs in our workplaces. Well done! And thanks for the opportunity"
Here are just some of the soft plastic types you can start recycling right away.
Any Soft Plastic With These Labels and any similar soft plastic as listed below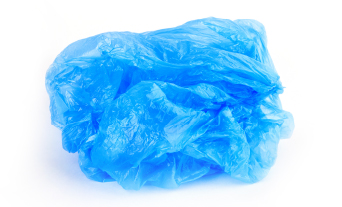 Soft plastics, the kind that can be scrunched into a ball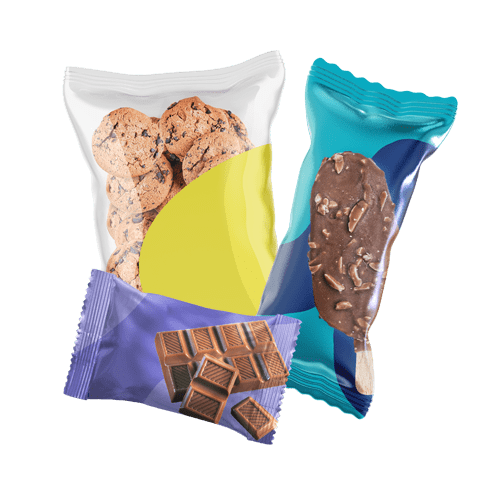 Chocolate, biscuits,
ice cream and snack wrappers (outer wrapper only)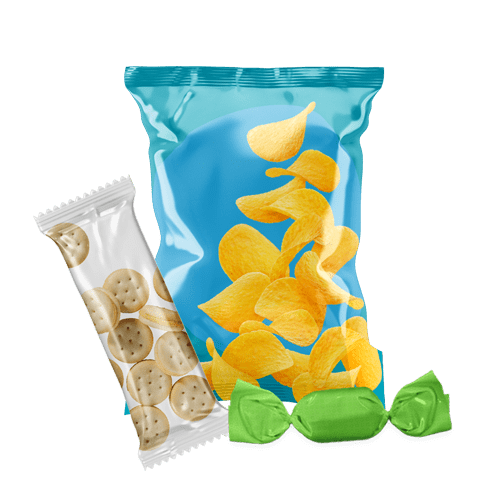 Confectionery, crackers and chips packets (silver lined)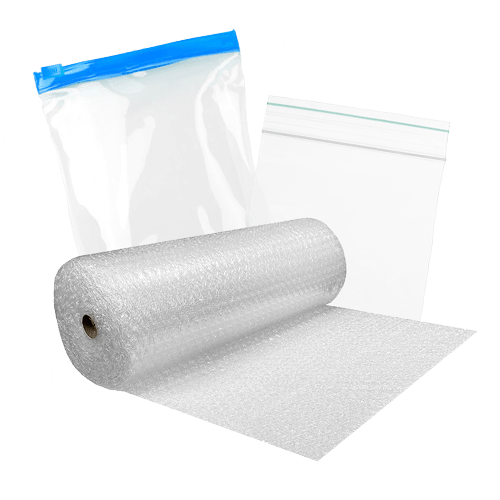 Plastic liners, bubble and cling wraps, snap lock bags / zip lock bags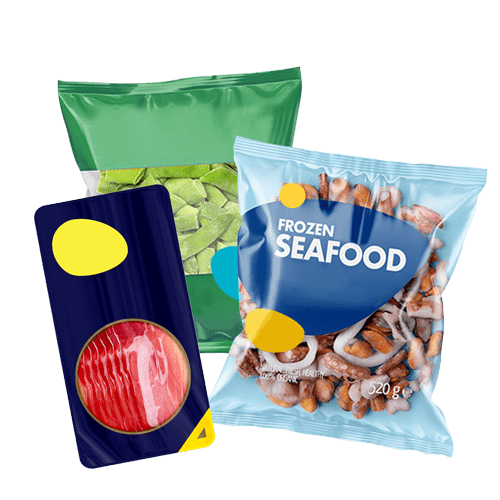 Veggies, fresh and frozen food wrappers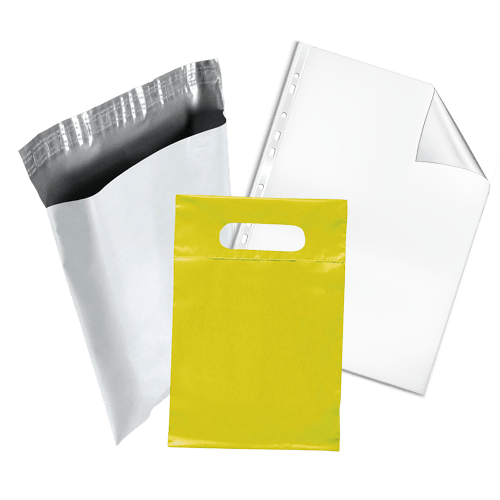 Document sleeves, plastic post satchels and carrier bags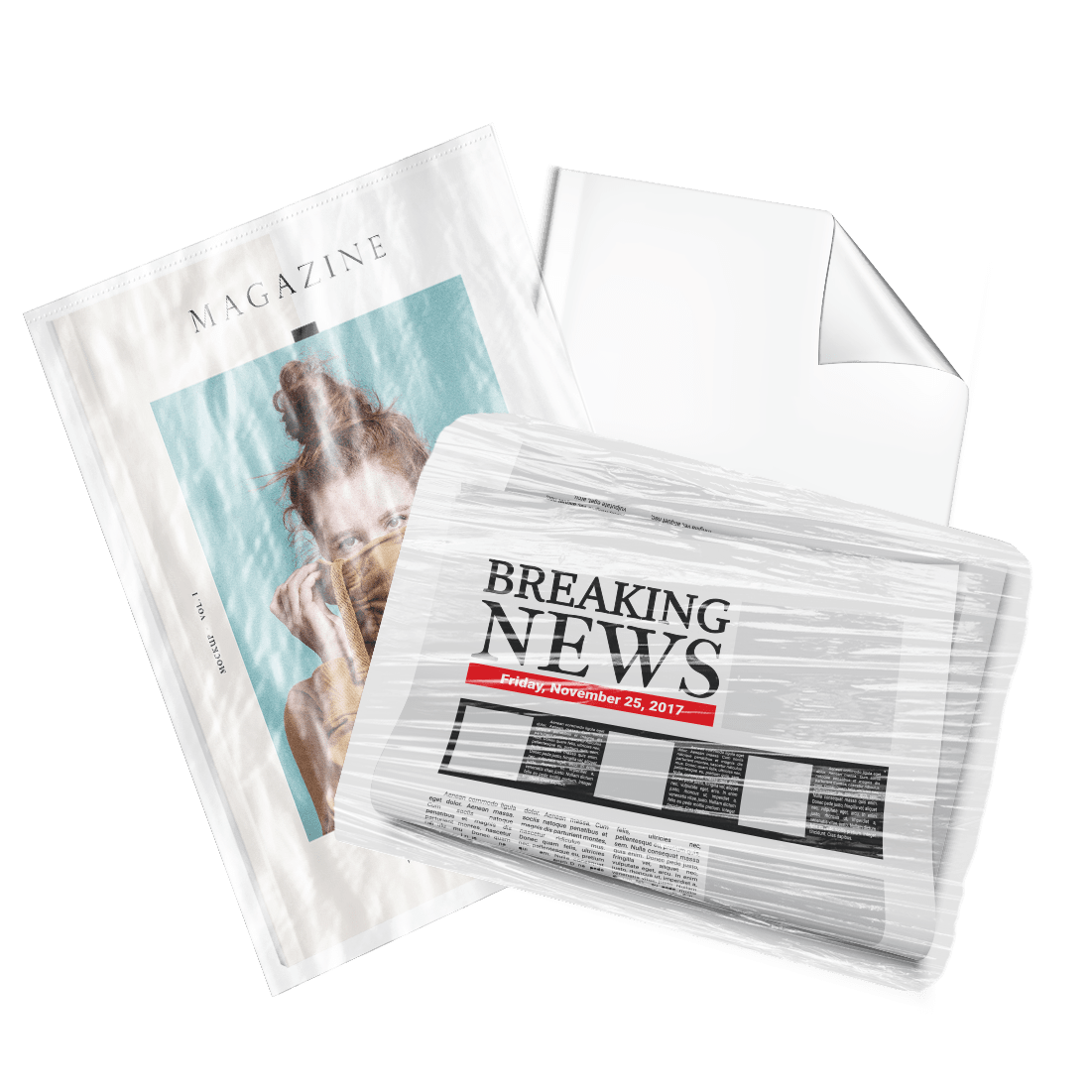 Cellophane, newspaper and magazine wraps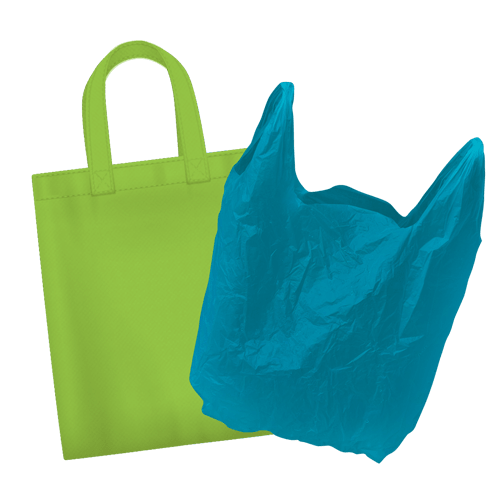 Plastic bags and old reusable bags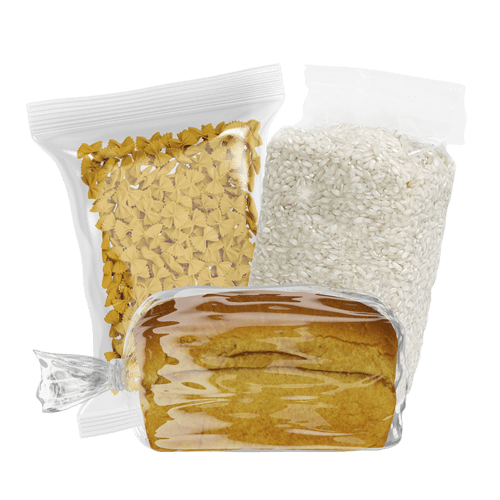 Pasta bags, rice bags (both plastic and the woven type), bread bags (without the tie), cereal liners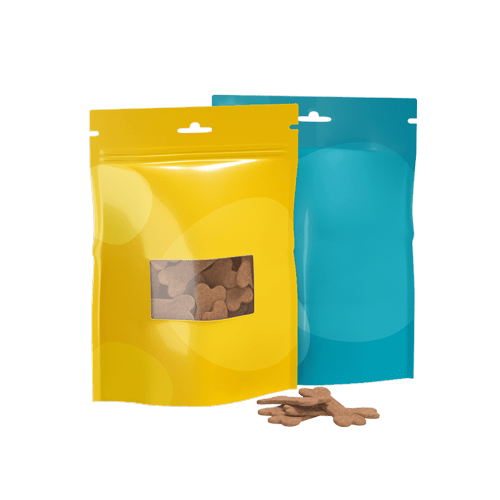 Plastic pet food bags, clean potting mix and compost bags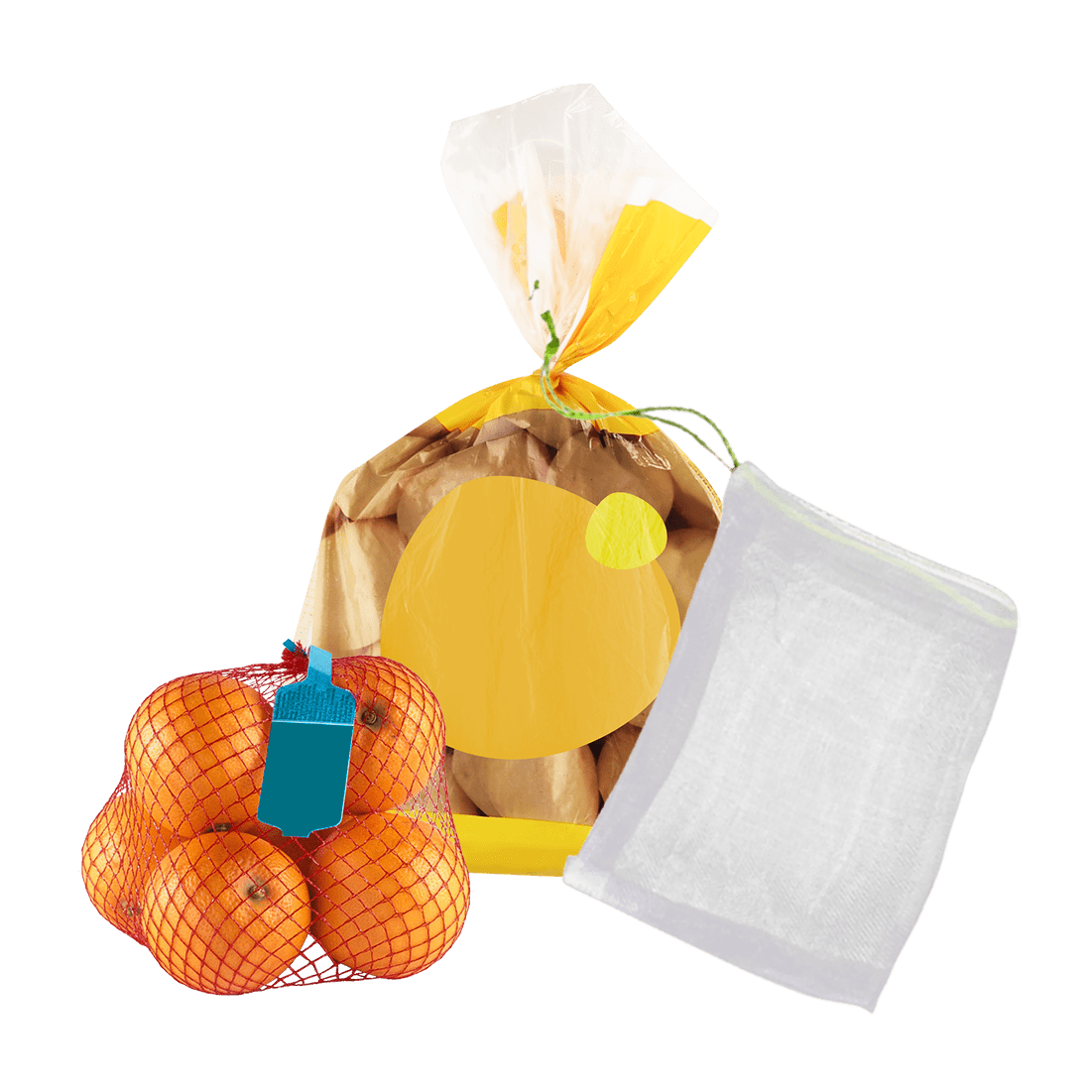 Fresh produce bags, netting produce bags (any metal clips removed)
Common questions about Soft Plastic
About the material type
Why soft plastics?
In 2017-18 only 29,000 tonnes of the 449,000 tonnes of soft plastics used in Australia were recycled (6%). To increase recycling rates and reduce soft plastic in landfill, we need to find new ways to collect and recycle soft plastics: Curby is testing new ways to do this. (source: APCO – Our packaging future report)
About the process
What will be done with the soft plastic collected?
The soft plastic will be delivered to iQ Renew's Material Recovery Facility (MRF) on the NSW Central Coast, where it will be sorted and then sent for processing.

We are working with a number of innovative solutions suitable for soft plastic processing, including the development of a Soft Plastics Engineered Commodity facility (SPEC facility) that will segregate the material into various streams so that it is easy to make new plastic items, particularly hard-wearing outdoor uses like decking, bollards, outdoor furniture and signs and also as a resource for advanced recycling. Advanced recycling transforms plastic back into the oil and chemicals it originally came from.
Some soft plastic collected in the Curby trial was tested as a feedstock for Cat-HTR™ process at Licella's pilot plant on the NSW Central Coast.
About my participation
What soft plastics can I recycle through Curby?
Curby can only accept certain types of soft plastics that are clean and dry. These acceptable soft plastics are placed inside a CurbyBag, with a CurbyTag attached. Common acceptable soft plastics include:
Clear and coloured plastics
Wrappers and packets that can easily be scrunched into a ball using your hand
Packaging with the 'Return to Store' or 'Store Drop Off' symbol; and
Other similar soft plastic packaging.
Check out our list of acceptable and unacceptable items here
Can I recycle bottles, cardboard and hard plastics through my CurbyBag??
No. The CurbyBag is only for clean and dry soft plastics. A full list of acceptable and unacceptable items can be found here. Your CurbyBag is recycled separately to your other recyclables and needs to be kept separate inside your yellow lid recycling bin.. Please place your other recycling into your recycling bin as usual.
Why do you need to collect my details to be part of the Curby Program? What data will you be capturing and how will this be used?
To ensure the Curby Program is an effective community recycling program, it is crucial we can measure and identify its success through accurate data. The QR Code – which will be unique to each tag – will help us do this. By monitoring community participation in the Curby program, we hope to better understand areas of improvement as we aim to expand the Curby program.
All communication from the Curby program is distributed on an opt-in basis. For members opting into the program we require the following:
Name
Home address
Email
Mobile (optional)
Dwelling type
Age bracket
Other information as required to facilitate a successful trial program
For more information on our Data and Privacy Policy, click here.
I have used all my CurbyBags and CurbyTags, can I request more?
Yes, you can request more through the Curby app:
Download for IOS: https://c.curby.cc/ios
Download for Android: https://c.curby.cc/play
Press "Account" and then "Orders" to request more.
Can I put more than one CurbyBag in my yellow recycling bin?
Yes, you can, as long as:
Each CurbyBag has its own CurbyTag attached
Each CurbyTag has been scanned in the Curby app,
The CurbyBag fits inside the bin and the lid is fully closed
What if my recycling bin is full already?
One of the benefits of soft plastic is it's easy to scrunch and compress, so place your CurbyBags at the bottom of the bin to compress or try compressing your CurbyBag by hand.
If your recycling bin is too full and you can't fit your CurbyBag in, please wait until it is empty and place your CurbyBags at the bottom so they can be compressed and collected on the next collection day.
CurbyBags placed next to or on-top of your recycling bin will NOT be collected.
CurbyBags in your red bin, will go to landfill.
How are my CurbyBags collected?
As the Curby Program taps into the existing bin collection service offered through Council, all the recycling (including the CurbyBag) is placed inside the yellow bin to be collected on your normal bin collection day. From here, your recycling makes its way to the recycling facility where we recover your CurbyBag!
The only new steps for you are to scan your Curby Bag and pop it in your recycling, we'll do the rest!
If your Curby app reminders need to be adjusted according to the normal bin collection day for your area, please update your Curby app by following these 3 simple steps in the app:
1. Open your Curby App
2. Select "Account" at the bottom right of your screen
3. Scroll down to "Reminders"
Here you can change your reminders to the time and date that best suit you!
About the program
I'm not in the Curby Program – how can I recycle my soft plastics?
Soft plastic packaging is also recycled by the REDcycle program – simply take your soft plastics to the in-store bin marked REDcycle at participating Coles and Woolworths stores – click here to find your nearest store
Does the Curby program operate with other recycling programs?

The Curby Program has been initiated by key project sponsors iQ Renew and Nestlé.
The REDcycle program is a product stewardship scheme which collects soft plastic packaging in-store in Coles and Woolworths for recycling. This scheme has grown significantly; however, there is potential for soft plastic recycling rates to be increased.
The Curby Program aims to complement REDcycle by offering another option to households to recycle soft plastics, by testing collection in kerbside recycling bins. We encourage Central Coast residents to continue supporting the REDcycle return to store program.
I don't have a smartphone, how can I access the program?
The CurbyTags are designed to be scanned by a smartphone so we can better understand the journey of the material in the bag to the recovery facility and measure the success of the program.
As the current phase of the program is an opt-in only program, we suggest that people who don't have a smartphone register their interest via the website and can be placed on a waitlist.
How can I leave a review of the program?
Here at Curby we're always looking for ways to improve so we can provide communities with recycling programs that are fun and easy.
Your feedback is vital in ensuring we continue to develop the Curby Programs and provide communities with the tools they need to make a difference.
If you could please spare a minute to leave a quick review to share your experience with others, we would truly appreciate it.
Review the Curby app:
For Android or PlayStore
Review the Curby program:
On Google